PhD student Patricia Kemmer takes part in a workshop at JNU, New Delhi, and meets Indian writer Aanchal Malhotra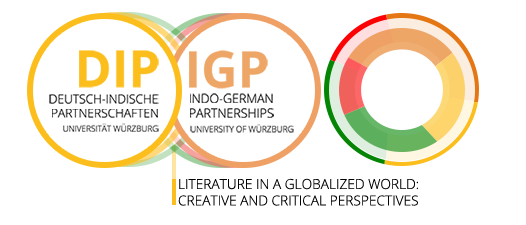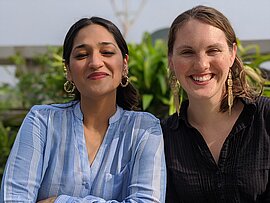 During the last year of my dissertation project on 'Conceptualizing Encounters with Objects: Texts by Neil MacGregor, Edmund de Waal, and Aanchal Malhotra as Paradigms of Personalized Historiography' at Queen Mary University of London, I joined the team of freelance teaching fellows at the chair for British Literary and Cultural Studies in winter 2019.
The existing partnership with India and the joint DAAD-project 'Literature in a Globalized World' was about to conduct a workshop in New Delhi in order to enable exchange on current research projects, including master, dissertation and habilitation theses. My thesis is concerned with Indian writer Aanchal Malhotra, and I was therefore eligible as a candidate to join the team travelling to India. This workshop would offer a huge range of benefits for me: not only would I profit from intellectual insights to be gained by looking at English literature from an Asian perspective, I would also be given the chance to meet and discuss with Delhi-based author Aanchal Malhotra in person. And, of course, it would give me some time to explore the absolutely unique cultural heritage of the region around Delhi.
The stay turned out to be both a most inspiring academic exchange platform and a culturally overwhelming experience – in terms of human encounters and the ones with material heritage. The students at Jawaharlal Nehru University New Delhi displayed baffling vigour and enthusiasm in discussions, and the hospitality by students and staff was unequalled, so that this Delhi-experience was certainly a vital one for me and my project.
Meeting Aanchal Malhotra and conducting a joint session in the workshop made me take on perspectives on her text which otherwise might have got lost in digital media of communication. There still is nothing like a personal encounter!