Current research
My current research project is entitled Radical Desire and the Posthuman Queer and engages the issue of posthumanism trying to obtain for itself a truly alternative agenda, one that acknowledges its potential for disruption and for building and affirming new and unexpected linkages: to other psychic or somatic modes, other species and collectives, other sexualities and agencies. Exploring a variety of different sources, visual and textual, it probes the different ways in which the posthuman works across technological, ethical and epistemological boundaries and uses hyperbole, the grotesque and the farcical to suspend the humanist narrative and bring into play a disorienting 'lie' or fable disrupting normative or biased formulae and thought-processes. This form of rhetorical violence in which a quite natural propensity of 'queer posthumanism' to magnify and inflate exposes itself has already deposited sediments in past discourses and let a variety of interventionist projects take root gradually, eliciting radically alternative possibilities of meaning and being. Minion or man (Despicable Me), cyborg or alien (Alien 1), monster or mutant (Frankenstein, Splice), genetic hybrid or zombie (The Walking Dead) — they all figure as perspectival signifiers for the queer in its most exaggerated and excessive modes of appearance, open up thought forms to novel expressions that evoke unexpected experiences and mobilisations. To make such a claim I examine the path of desire as preordained by hyperbole and ex-centric representation in the field of the posthuman, the curve of the unrelenting grotesque and quirky, never fixed or stable, mapping multiple sexual identities, proliferating critical vocabularies, hyperbolic combinations of bodies and objects for what they are: statements in the art of the posthuman as virtual and liminal design, amalgams of the illegitimate and the weird, embodiments of alternative longing that create curiosity for the unknown and the untried.
A good deal of the work that went into this project so far will find its outlet in the publication of a monograph on Queerness, Abjection and Liminality in the writings of George Orwell, provisionally entitled The Other Orwell and forthcoming at the end of 2022 / beginning of 2023.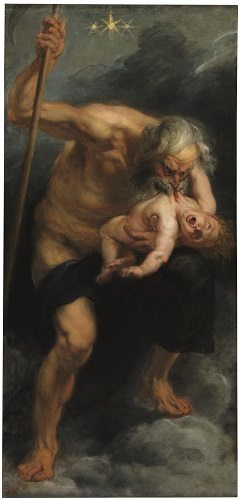 Antinatalism and Infanticide in Literature and Film
Since publication of David Benatar's monograph Better Never to Have Been: The Harm of Coming into Existence and Sarah Perry's Every Cradle is a Grave: Rethinking the Ethics of Birth and Suicide in 2006 and 2014 the debate about antinatalism has steadily gained momentum in the West. Human beings, it is argued by its advocates, should stop having children for reasons of compassion and, more recently, environmentalism and climate protection. The aim of this research project situated in Literary and Film Studies is to offer a contextualization, refinement, and expansion of the theories and arguments involved in the current discussion ("The overall quality of human life is quite appalling…", "Even the lives of happy people are worse than they think…") and, going beyond the confines of a strictly ideologically limited debate, to locate their origins in a venerable philosophical dispute dating back to at least the Ancients (Euripides' Medea) and having resurfaced repeatedly in the course of the nineteenth (Arthur Schopenhauer) and twentieth centuries (Emil Cioran). Based on a psychoanalytic approach first tried in Serge Leclaire's contentious study A Child is Being Killed (1975), the project aims to examine and understand better literary texts and films addressing this matter directly or implicitly. How are antinatalism – a more recent and partly media-generated phenomenon – and infanticide connected? If reproducing is intrinsically cruel and irresponsible, and the world would be a better place if sentient life disappeared altogether, what can be stated about the different facets in which this problem is tackled in film and literary writing? To what extent are authors – consciously or unconsciously – engaged in stacking the deck against human existence, reproduction, and the pain of being alive (or, for that matter, the pleasures of imagining themselves as existent)? Are they ambassadors for antinatalism or are they its abject enemies, struggling with desires to kill the 'inner child' they cannot control? A sheer inexhaustible range of writings and films does exist to make the point; inscrutable as well as conspicuous texts offer themselves for analysis, ranging from the poetry of William Blake, William Wordsworth, Louis MacNeice, Sylvia Plath, and Anne Sexton to the plays of Samuel Beckett (Endgame), John Osborne (Look Back in Anger), Sam Shephard (The Buried Child) and Sarah Kane (Blasted), novels (Kazu Ishiguro's Never Let Me Go, Toni Morrison's Beloved), and films like the almost inaudible horror movie A Quiet Place (2018), Splice (2009), Children of Men (2006), or Lars von Trier's controversial Antichrist (2009). Several of these not only connect the topic to the concrete issues of the putatively inherent meaninglessness, unpleasantness, misery, squalor, and chronic suffering of life but also to more far-reaching issues and fields of debate such as misogyny, anti-feminism, the rejection of motherhood, genealogy, the modernist "crisis of filiation" (Edward Said), or the more recent concept of 'digital antinatalism' which espouses the idea that it would be wrong to create artificially conscious computer programs and robots because doing so would only reproduce and increase human character traits and thus multiply the amount of suffering in the world.