Vertretungsprofessorin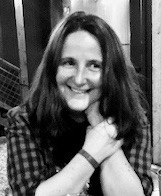 Lehrstuhl für Englische Literatur- und Kulturwissenschaft
Raum 5.E.20 (vorrübergehend Büro 16, Container A Parkplatz Philogeb.)
Tel.: +49 931 31-88546
Email: claudia.lillge@uni-wuerzburg.de
Sekretariat: Elke Demant (Lehrstuhl für Englische Literatur- und Kulturwissenschaft)
Sprechstunde während des Wintersemesters 2021/22

Derzeit finden meine Sprechstunden in Zoom statt. Zur Organisation und Anmeldung schreiben Sie sich bitte unter diesem Link in den entsprechenden WueCampus-Kursraum ein. Das Passwort lautet "Lillge". Dort erfahren Sie die nächsten Termine, können sich für die jeweiligen 20 min-Slots anmelden (bitte mind. 1 Tag vorher) und auch auf den Zoom-Link zugreifen.
---
Until further notice my office hours are conducted via Zoom. In order to sign up please follow this link to the WueCampus-Room and sign up for a slot there (at least one day beforehand). The password is "Lillge". You will find more information as well as the Zoom-Link there.

During the teaching period, office hours will usually be conducted on Thursdays.